EB Clear Builder Gel
Nail art clear gel polish for cute and simple 3D nail art designs with relatively firm texture.
※click on image to enlarge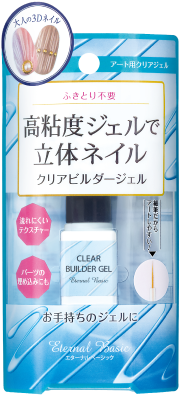 ・Repeat step 2, if you want to add thickness to your design.
・Cure under LED light for longer, if you apply thick layer with the Clear Builder Gel.