EB Control Base Gel
A base gel with color control formula that enhances the color of your natural nails, and provides a perfect bond for gel nail polish.
※click on image to enlarge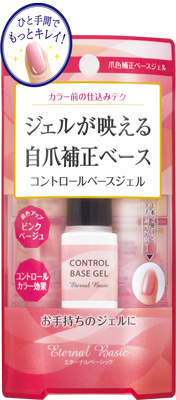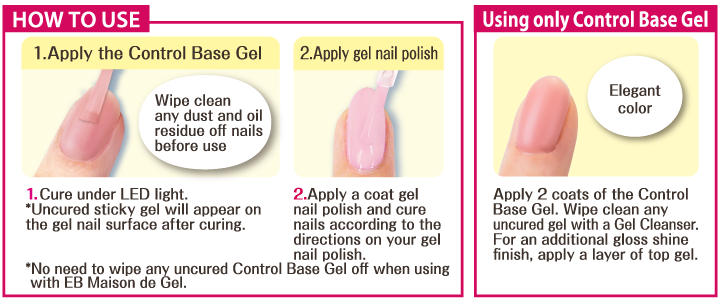 Be careful not to apply the gel nail polish on the skin. Clean up any messy edges with an orange stick.
To remove, use a gel nail remover.
This product may not work with all gel polishes. Please take a compatibility test for your gel nail polish
with one of your finger before using.