"Long Lasting"
Achieve longer lasting with our perfect base coat!
"Reasonable"
Once you complete the tools, you're ready to go!
"Any Time"
You can do your gel nails any time you want! No need to go to salons.
*According to our internal tests. Individual results may vary.

How to Use
Required Tools
■For Preparation

■For Applying Color

■Preparation Before Applying Color Gels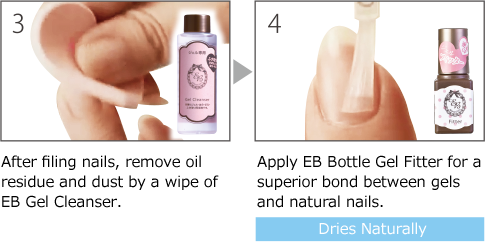 ■Applying Color Gel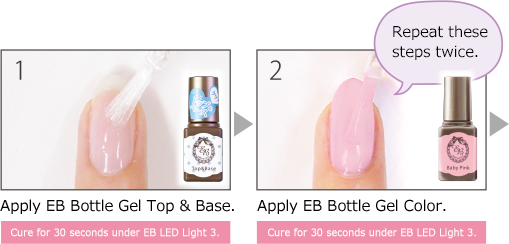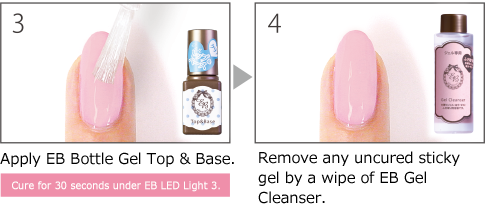 *Uncured sticky gel will appear on the gel nail surface after curing.
How to Off
Required Tools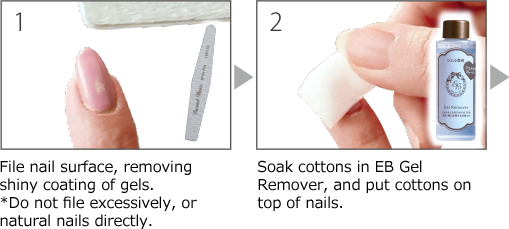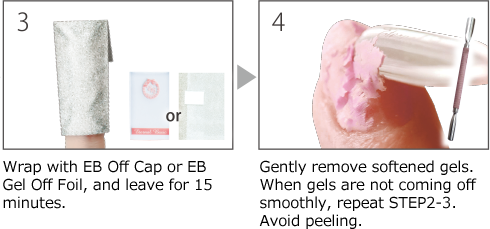 *Use EB Gel Remover to remove EB Bottle Gel Top & Base and EB Bottle Gel Color (soak off gel).
Bottle Gel
※click on image to enlarge

EB Bottle Gel Color
Black
tuya-02

EB Bottle Gel Color
White
tuya-03

EB Bottle Gel Color
Pink Beige
tuya-04

EB Bottle Gel Color
Salmon Pink
tuya-06

EB Bottle Gel Color
Baby Pink
tuya-07

EB Bottle Gel Color
Antique
tuya-08

EB Bottle Gel Color
Baby Blue
tuya-11

EB Bottle Gel Color
Lemon Yellow
tuya-16

EB Bottle Gel Color
Coral Pink
tuya-18

EB Bottle Gel Color
Classic Red
tuya-20

EB Bottle Gel Color
Mont Blanc
tuya-21

EB Bottle Gel Color
Shiny Glitter
tuya-23

EB Bottle Gel Color
Old Rose
tuya-25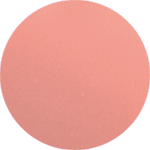 EB Bottle Gel Color
Silky Gray
tuya-26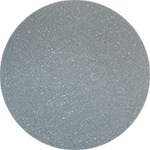 EB Bottle Gel Color
Navy
tuya-27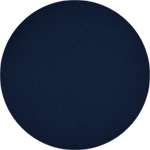 EB Bottle Gel Color
Champagne Glitter
tuya-28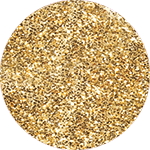 EB Bottle Gel Color
Rose Glitter
tuya-30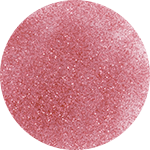 EB Bottle Gel Color
Bordeaux
tuya-31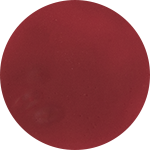 EB Bottle Gel Color
Mauve Pink
tuya-33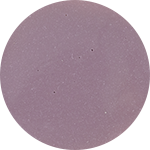 EB Bottle Gel Color
Milk Tea
tuya-34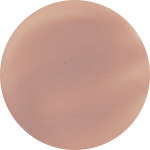 EB Bottle Gel Color
Silky Blue
tuya-35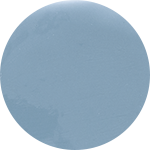 EB Bottle Gel Color
Foil Glitter
tuya-36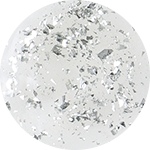 EB Bottle Gel Color
Silky White
tuya-37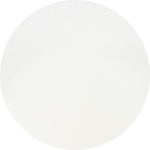 EB Bottle Gel Color
Shiny Lavender
tuya-38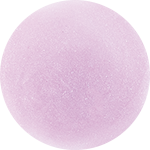 EB Bottle Gel Color
Ruby Pink
tuya-39
EB Bottle Gel Color
Muscat
tuya-40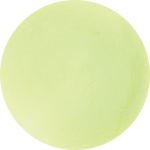 EB Bottle Gel Color
Coral Shine
tuya-41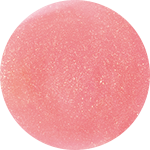 EB Bottle Gel Color
Vivid Pink
tuya-42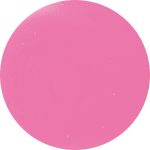 EB Bottle Gel Color
Lilac Blue
tuya-43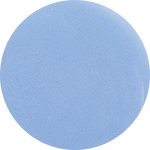 EB Bottle Gel Color
Classic Rose
tuya-44
EB Bottle Gel Color
Olive Green
tuya-45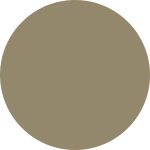 EB Bottle Gel Color
Aurora Veil
tuya-46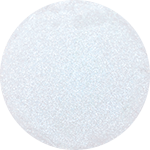 EB Bottle Gel Color
Foggy Pink
tuya-47

EB Bottle Gel Color
Ash Gray
tuya-48

EB Bottle Gel Color
Melty Choco
tuya-49


EB Bottle Gel Color
Shell Pink
tuya-50


EB Bottle Gel Color
Silver Sparkle
tuya-51


EB Bottle Gel Color
White Veil
tuya-52

EB Bottle Gel Color
Nude Brown
tuya-53


EB Bottle Gel Color
Velour Red
tuya-54


EB Bottle Gel Color
Rich Bronze
tuya-55


EB Bottle Gel Color
Laurel Green
tuya-56