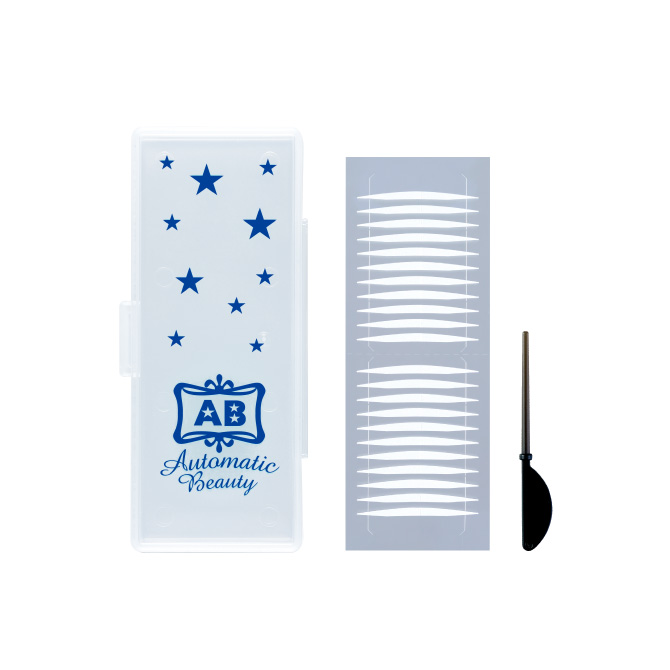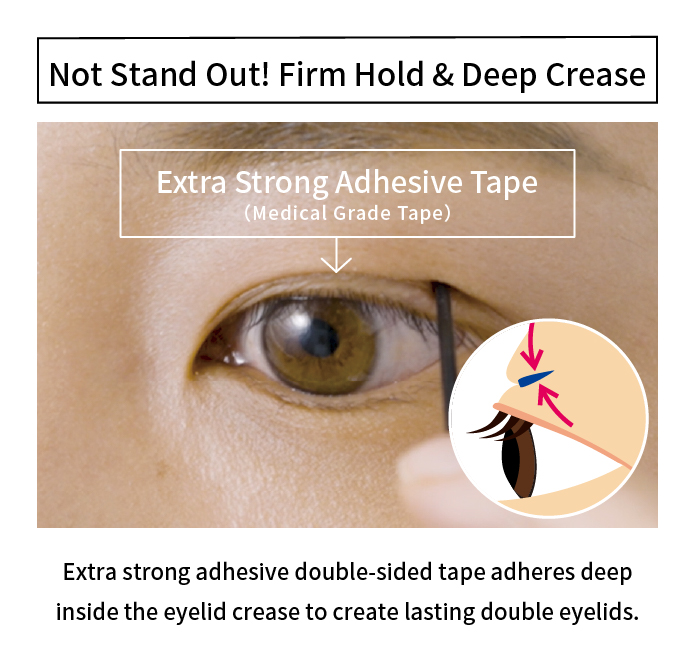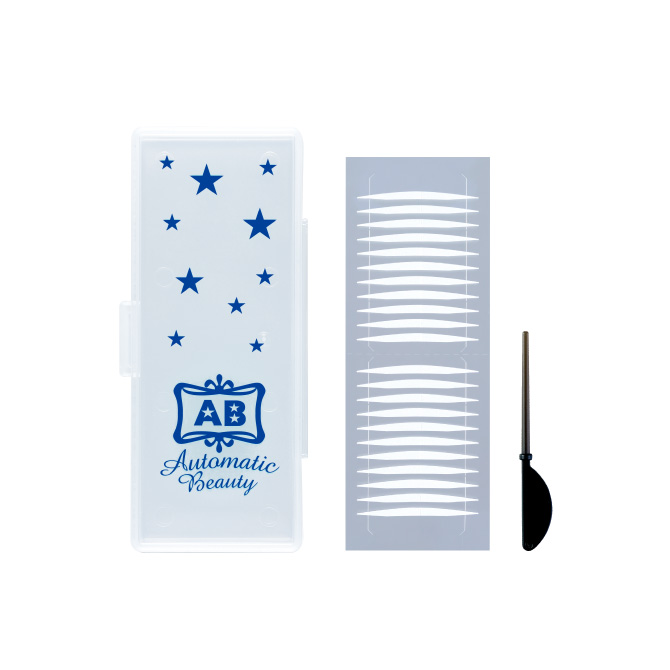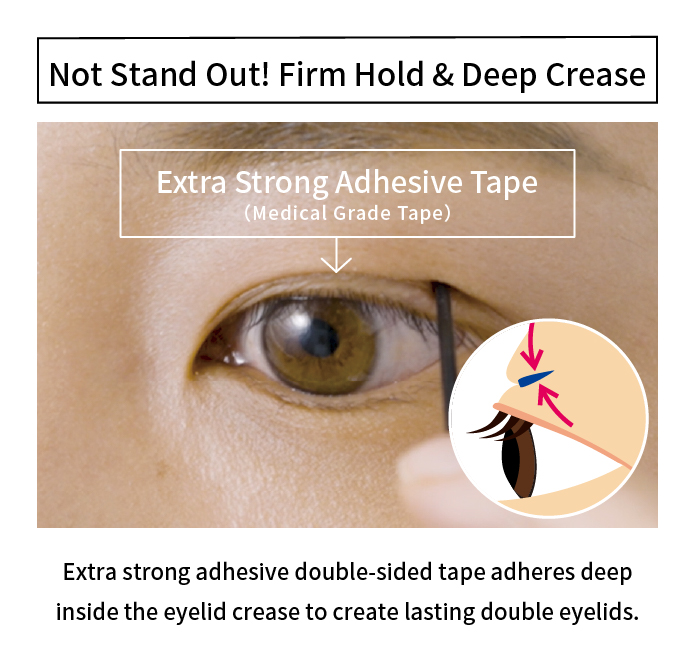 Automatic Beauty


Double Eye Tape Skinny Fit
Clear Double-Sided Eye Tape 132pcs
AB-YZ

Extra strong double-sided adhesive tape adheres firmly in the eyelid crease. Sweat resistant & waterproof double eyelids that last all day long.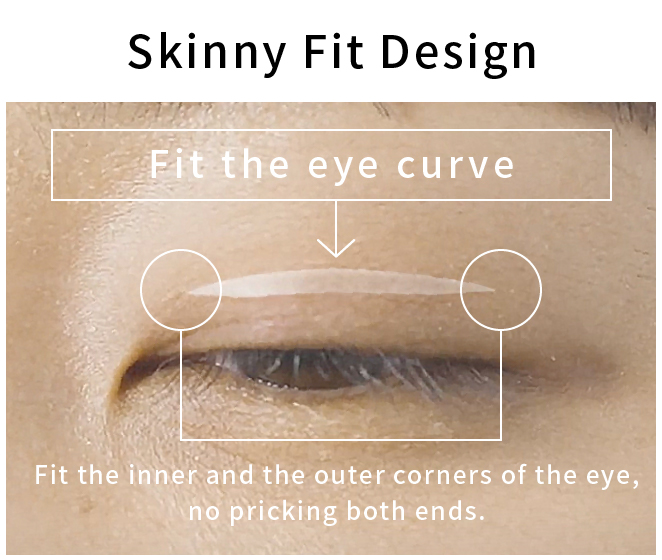 0.09mm super thin skinny tape perfectly fits the eye curve and keeps it completely hidden!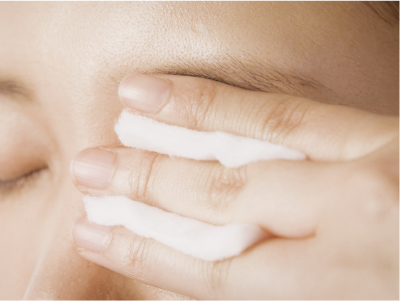 Remove all oil, dirt, and makeup. The product must be applied directly to the clean skin.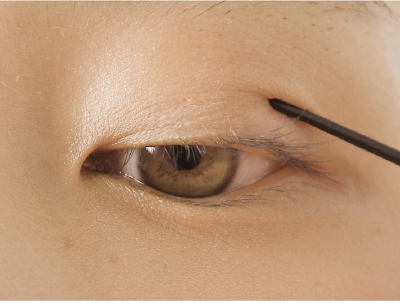 Find the line that will help you make double eyelids easily. Don't get greedy with the double eyelid's width!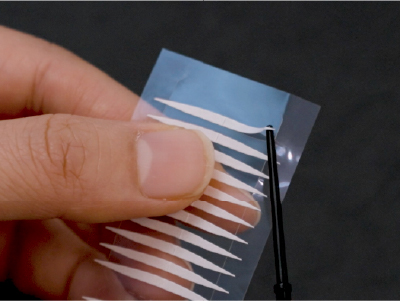 Remove AB Double Eye Tape Skinny Fit from the sheet by using the shaping stick.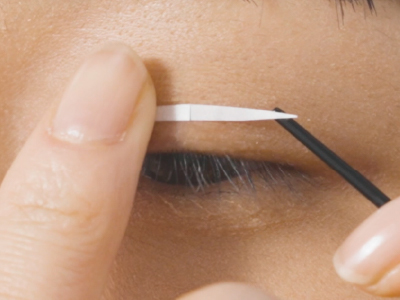 Apply the tape under the desired crease line and apply light pressure with your fingertip.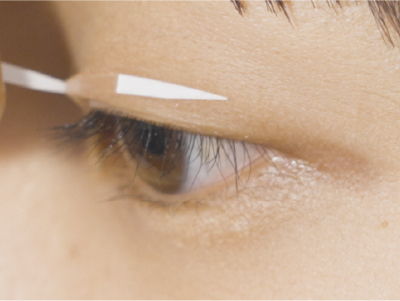 Pinch the center of the release paper, and gently peel the film to the left then right.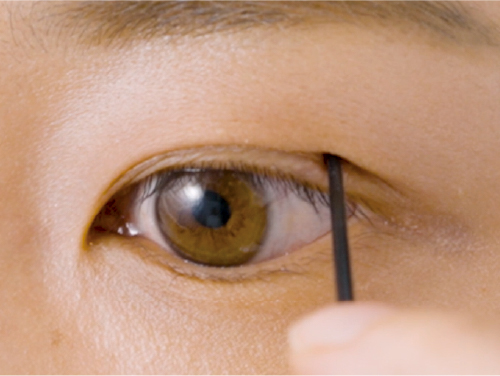 Open your eyes slowly, and gently apply pressure with the shaping stick to fit in the eyelid.
Gently wash off with facial cleanser or face wash, and remove any adhesive residue on eyelids.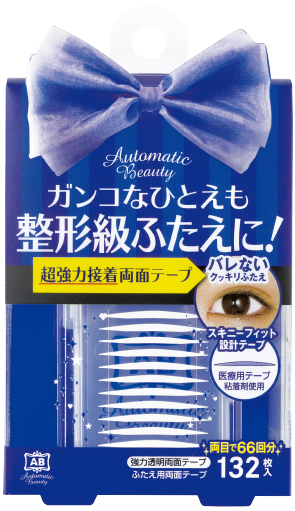 Extra Strong & Invisible
Automatic Beauty
Double Eye Tape Skinny Fit
AB-YZ
ATTENTION
●When fixing a crease, use a moist cotton to gently remove the adhesive before it completely dries.
●Gently remove. Forcing may cause damage to your skin.
●Do a patch test before application (Inside upper arm and leave for 24hrs). Stop use if you experience redness, itching or irritation on the tested area.
WARNING
●Carefully observe for any allergic conditions and if there are any changes in the appearance of your skin.
●Do not use on irritated skin, reddened skin, wounds, damaged skin, or if you have any irritation on eye, eyelid, or skin.
●During use if you experience redness, swelling, itching, decolorization (vitiligo) or darkening on the skin, stop use and consult a physician. Continued use may cause further symptoms.
●Do not use it if you have any allergic condition.
●Avoid contact on the skin over eight hours. Continued use may cause irritation.
●Do not wear during sleep. You may damage your skin if you rub your eyes excessively when removing them.
●Keep container tightly closed when not in use, keep away from direct sunlight and avoid storing in extreme temperatures.
●Be careful not to poke eyes with the shaping stick.
●For single use only. Do not reuse.